Points Expiration Notification
In this section, you can set the Expiration Period of the customer's points and send the Notification Mail as a reminder of the expiration of points.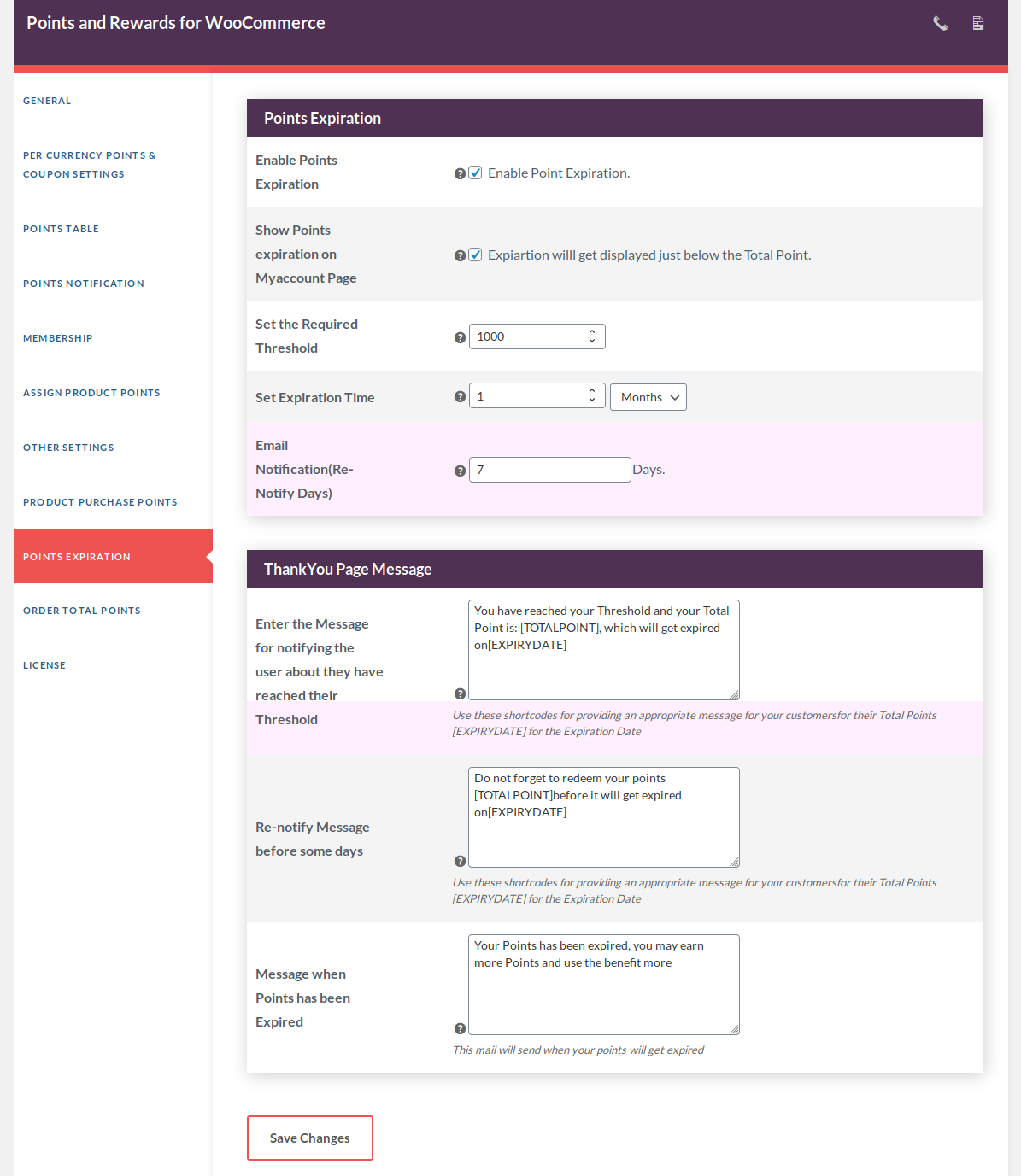 Enable Points Expiration: Enable this checkbox if you want to set the expiration time period of rewarded points for your customers.
Show Points expiration on My Account Page: Enable this setting if you want to show the expiration time period of points on my account page.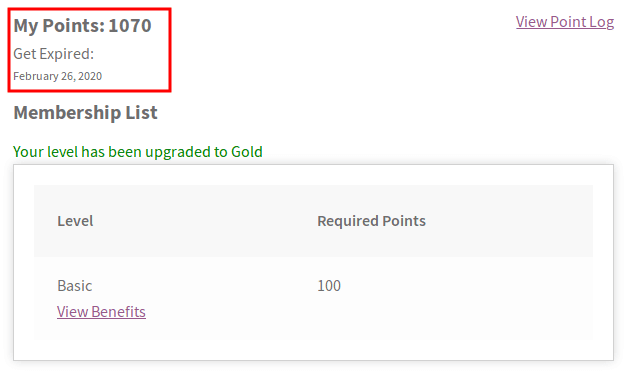 Set the Required Threshold: Set the threshold for rewarded point expiration, the expiration period will be calculated when the threshold will be reached.
Set Expiration Time: Set the maximum time limit for points expiration. After this time limit points need to get expired. It will be calculated after the above threshold time.
Email Notification(Re-Notify Days): Set the number of days before the mail will get sent out for the re-notify the customer for points expiration.
Enter the Message for notifying the user that they have reached their Threshold: Use these shortcodes for providing the first notification to the customer, that they have reached the threshold now they should redeem their point before it will get expired.
Re-notify Message before some days: Use these shortcodes for providing the re-notification to their customers that they have left some days more for the expiration of points.
Message when Points has been Expired: Enter the message to notifying your customer that their points have been expired.